Create Effortless Beachy Waves With Homemade Sea Salt Spray
DISCLAIMER
This blog has not been approved by your local health department and is not intended to provide diagnosis, treatment, or medical advice. Read More

This blog has not been approved by your local health department and is not intended to provide diagnosis, treatment, or medical advice. The content provided on this blog is for informational purposes only. Please consult with a physician or other healthcare professional regarding any medical or health-related diagnosis or treatment options. Information on this blog should not be considered as a substitute for advice from a healthcare professional. The claims made about specific products throughout this blog are not approved to diagnose, treat, cure, or prevent disease.
In this article: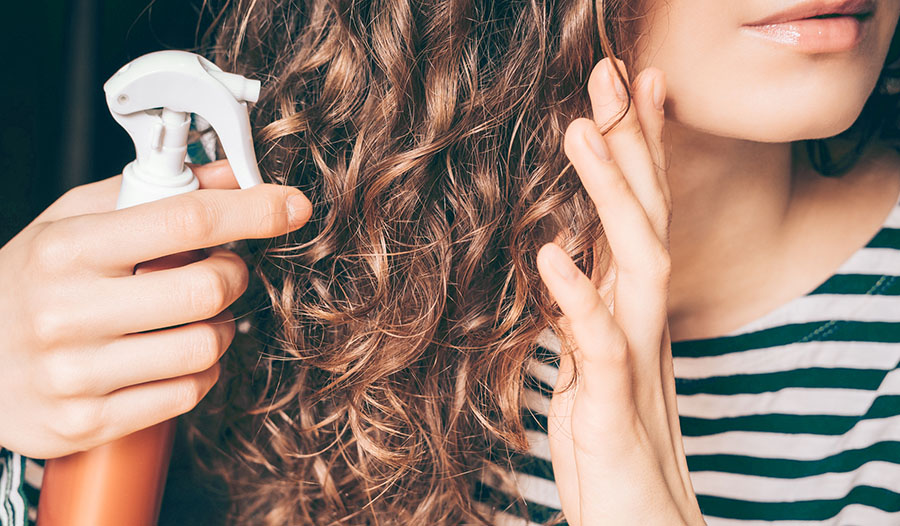 Nourish tresses while creating beach-worthy volume and texture with a homemade sea salt spray.
Benefits of Using Sea Salt on Hair
Sea salt has health and beauty benefits. Gently rubbing salt into the scalp has a massaging effect that feels good and may help improve circulation. In fact, it might even help your locks grow thicker or stronger.
Using sea salt directly on hair may help exfoliate the strands so that they appear shinier. They may also feel softer. Salt may help absorb excess oil that could otherwise cause the hair to look greasy.
Sea Salt for Beachy Waves
One of the best ways to incorporate salt in a hair care routine is to use a sea salt spray. Not only could this deliver a dose of sea salt's benefits straight to the locks, but it may also have a great styling effect.
Beachy waves are loose "almost-curls." They're rich in texture and full of volume. They get their name from the fact that hair often has this look at the end of a day spent playing in salty waves.
Styling with salt is the secret to achieving this look at home. A sea salt spray can help add texture and volume to the hair to help enhance the natural wave and bend of the locks.
This style is perfect for days when there's just no time for shampooing. The salt spray's effects will be most noticeable on hair that has not been freshly washed.
Homemade Sea Salt Hair Spray Recipe
To give the beachy look a try, make this homemade sea salt spray recipe. In addition to sea salt, it contains essential oils that smell great and may give the locks an additional boost of nourishment.
Ingredients:
Instructions:
Pour the water into a spray bottle.

Add the salt. Shake the bottle to help mix the salt and the water. Then, let it stand for a few minutes so that the salt will fully dissolve.

Put the rest of the ingredients into the bottle. Combine the mixture thoroughly.

Use the spray on damp hair by spritzing it on the bottom half of locks. To add volume and texture, use hands to scrunch the hair.

Store the remaining spray in the bottle. Shake the mixture before each use.